Busy Bug
Today my friend Kelli and I took Brenden to the Dallas Arboretum. Kelli is a photographer and wanted to do some practice shots of Brenden in a pretty setting so we went and enjoyed the morning. It was so pretty and peaceful. Brenden had fun walking barefoot in the grass and getting his feet dipped into two different fountains. Here are some of the pictures I took.
After we got home from there, Brenden took a great big nap. When he woke up, I spent about 15 minutes airing up and filling with water a small pool I bought for him several weeks ago and had yet to use. He really wasn't that impressed, he would have preferred it if I'd let him wander in the grass.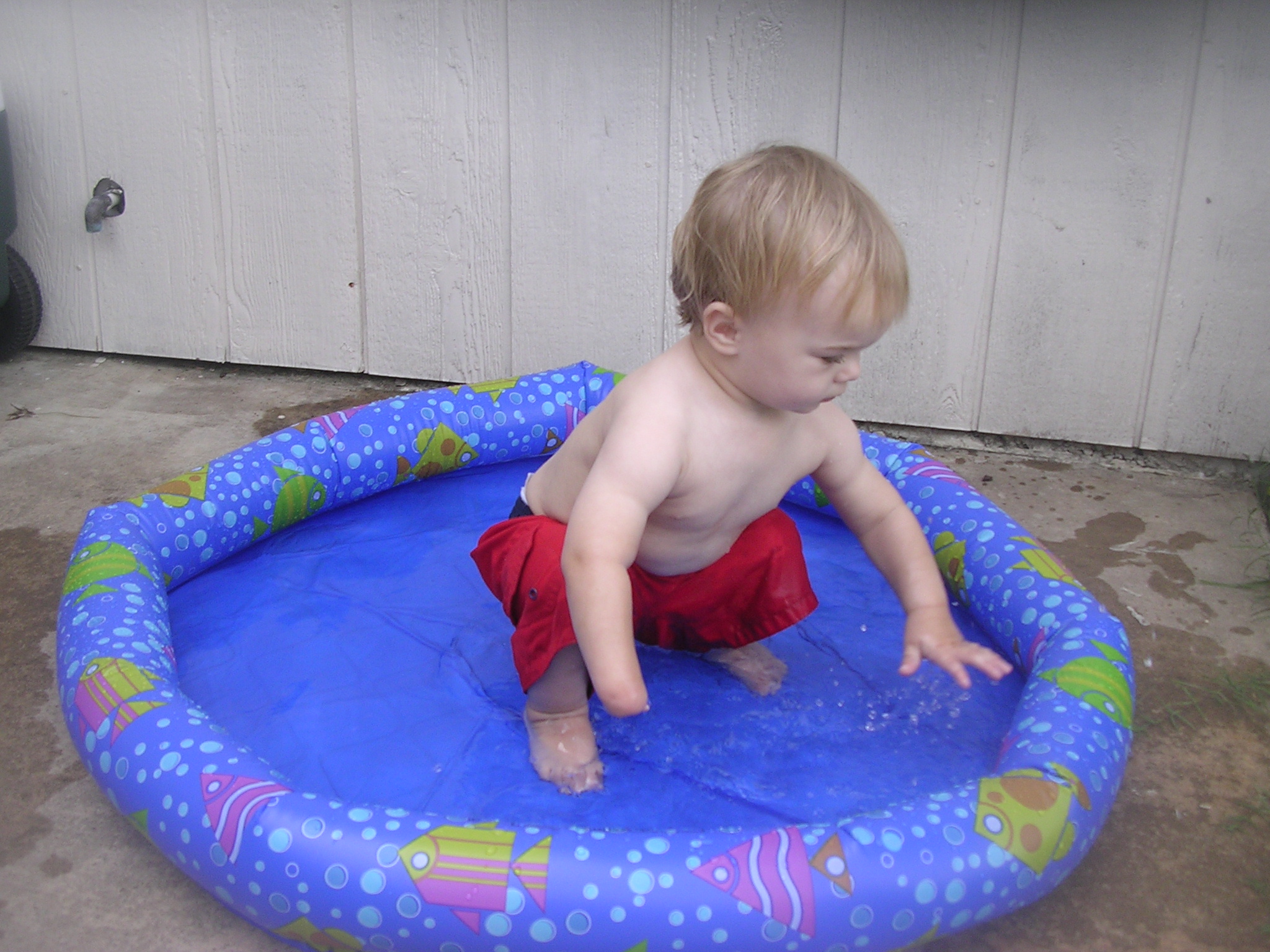 We had a rough afternoon of defiante baby getting into absolutely everything while in demolition man mode and then laughing when I told him no. So we went out for a little ride and both came home in better moods. And Brenden played a little hockey before turning in for an early night of rest.