15 Month Checkup
The Stats:
Height-33 1/4 inches 94%
Weight-23.8 lbs 34%
head-19 1/4 inches 90%
Overall the doctor said Brenden looked great. I got a little worried when the doctor listened to his heart because he was checking it from more angles and for a longer time than normal. Turns out he heard a faint heart murmer, but said it sounded innocent. He said that a cardiologist would say that 100% of babies have them at some point and we only need to worry if it sounds different next time, otherwise, no problem.
He suggested having Brenden screened by ECI (early childhood intervention) to see if there is any physical therapy they would recommend to keep him from falling behind on his fine motor skills. He suggested this not because he thought Brenden was already behind, but mearly as a preventative measure because of his hand. He said they may say we don't need to do anything though. So we will look into that.
Then Brenden got his 3 shots. He'd been happy and playing and laughing the whole time we were there and in one instant his little heart broke.
Here are a few pictures from last week and today.

Showing off that he can climb into the chair now.

Asleep in the car after a long morning or a busy weekend.

This morning in the doctor's office-his mission was to rearrange all the furniture and he would not let me take his milk cup off the chair.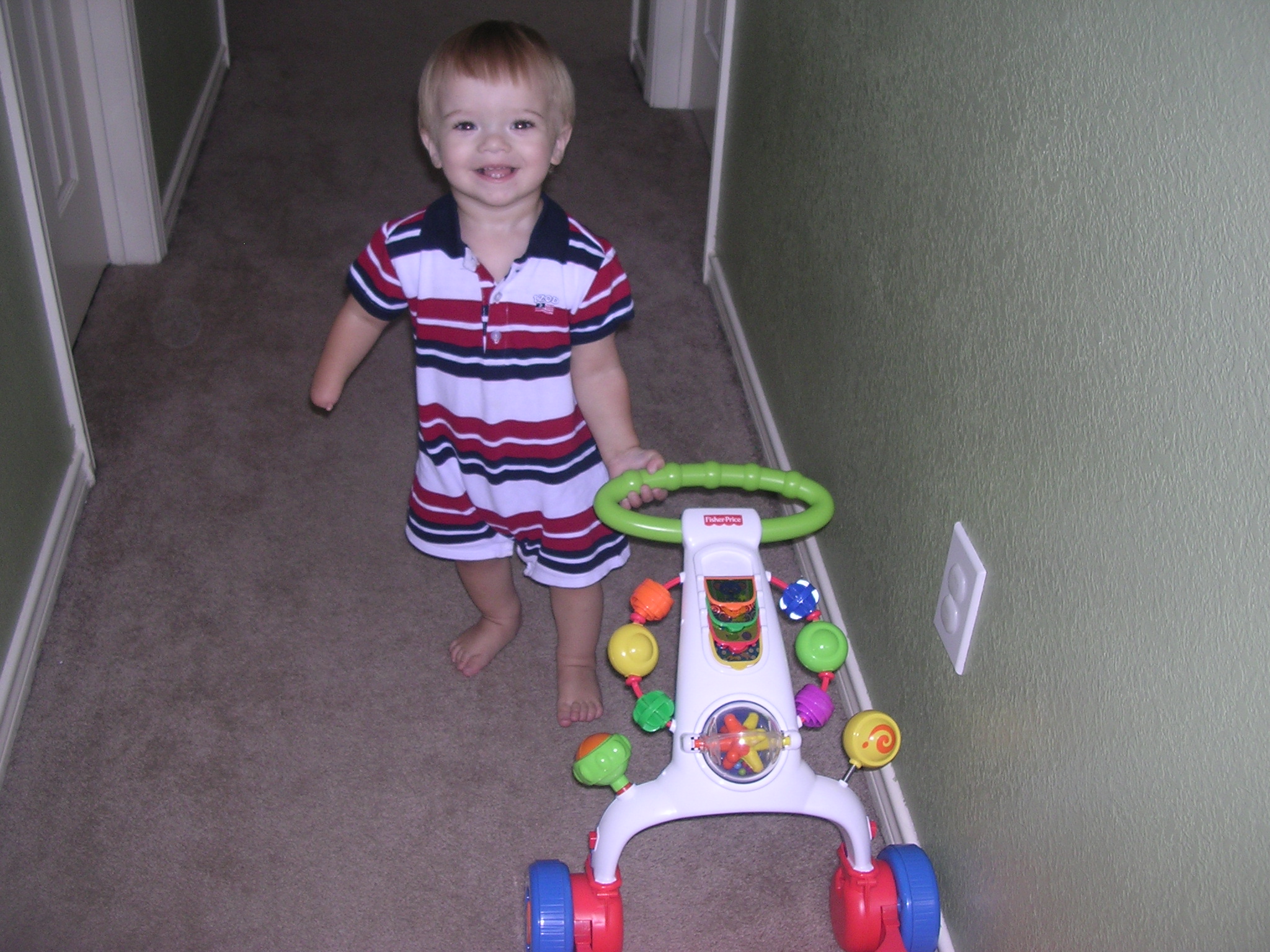 He likes to pretend this toy is a vacuum cleaner. At least that is what I always think he is doing because he runs it back and forth and right up the furniture like I do the vacuum.