Sharing the love
Brenden has been very affectionate this week. He has learned to come up behind me, wrap his arms around my legs and just cling. He has also been showing some love to the dogs and his goldfish crackers. Take a look.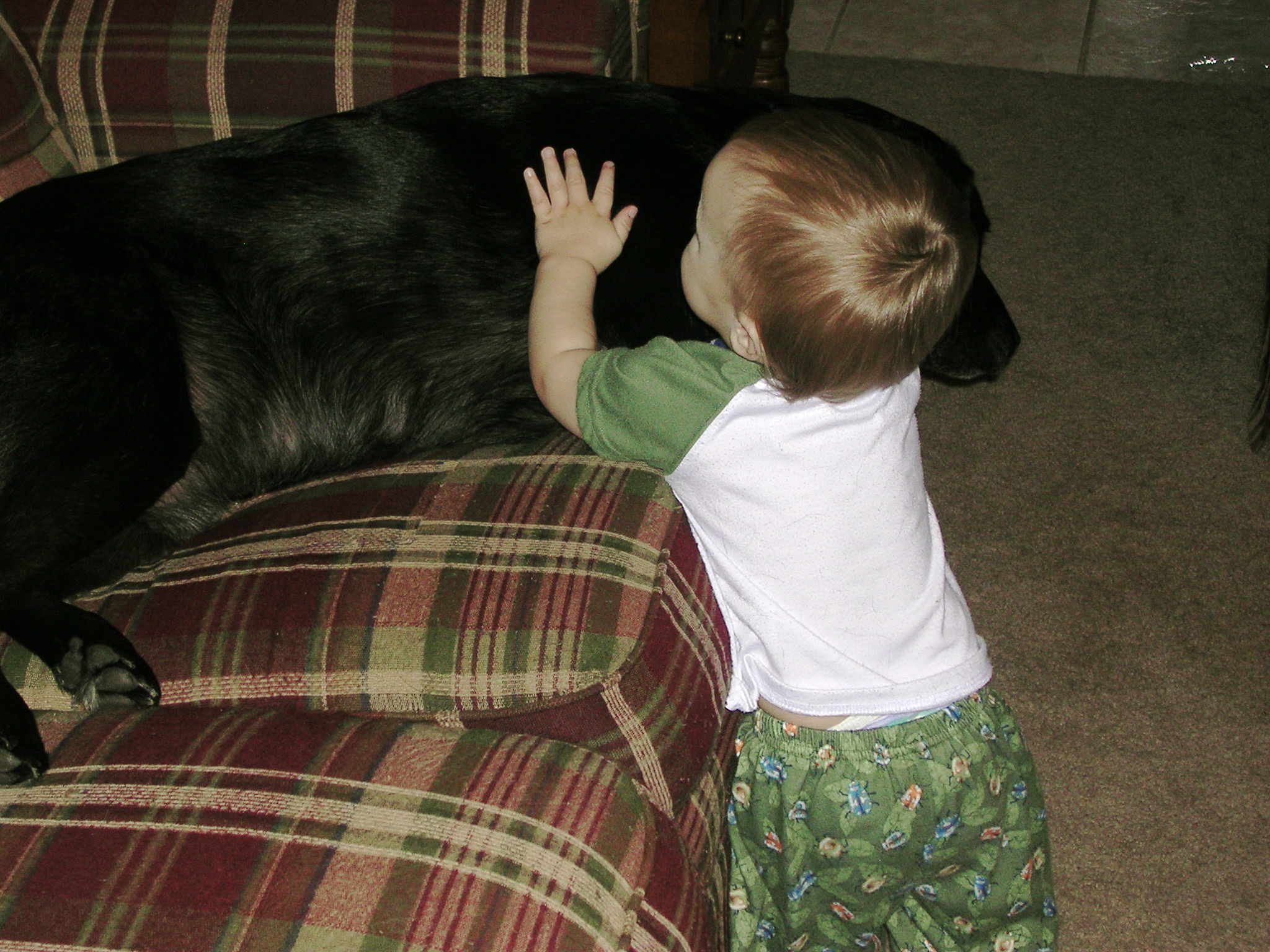 Brenden gives Sam some love. Before this picture,  he was standing with his back to Sam, drinking his bottle and leaning his head back on Sam.
He wanted to hang onto the bag, so I let him. Then he was clutching it to his chest like a blanket and did not want to let it go, even so that I could get some more goldfish crackers for him to eat.